Nowadays, the tech industry is the most integral part of our daily lives. These companies, ranging from giants like Apple, Google, and Microsoft to smaller startups, are responsible for developing and providing various technological products and services. They create smartphones, laptops, social media platforms, search engines, and countless other innovations that shape our digital society.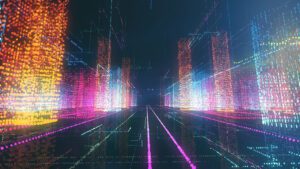 The rapid advancement of technology has brought both benefits and risks for tech companies. One major risk is the adoption of artificial intelligence (AI). While AI has the potential to revolutionize industries and improve everyday efficiencies, it also poses ethical concerns. The use of AI algorithms in decision-making processes, such as hiring or loan approvals, may lead to biased outcomes. Tech companies need to ensure that AI is developed and deployed responsibly to mitigate these risks and maintain public trust.
Another significant risk for tech companies is the increasing prevalence of cybersecurity vulnerabilities. As technology becomes more interconnected, the potential for cyberattacks and data breaches grows. Hackers target tech companies to gain access to valuable user data or disrupt critical services. To combat this risk, tech companies must invest heavily in cybersecurity measures, such as encryption protocols, threat intelligence systems, and regular security audits. They collaborate with cybersecurity experts and government agencies to stay ahead of evolving threats.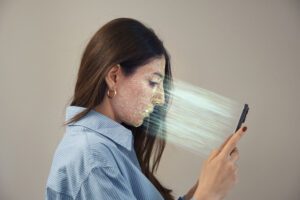 In the B2B (business-to-business) landscape, tech companies can inadvertently become weaponized against their own users. This typically occurs when one company's products or services are exploited by another for malicious purposes. For example, a company that provides cloud storage services may unknowingly host illegal content or facilitate cyberattacks. This highlights the importance of robust user vetting processes and comprehensive terms of service agreements for tech companies to minimize such risks. To add on, companies need to implement effective monitoring and reporting mechanisms to swiftly identify and address any misuse of their products or services.
Captive insurance has emerged as a risk management strategy employed by many tech companies. Captive insurance involves the creation of a subsidiary company, known as a captive, to provide insurance coverage exclusively for the parent company and its affiliated entities. These captives allow tech companies to tailor insurance policies to their specific risks and needs. Captive cells, a variation of captive insurance, further enhance flexibility by segregating risks and capital among different business units or subsidiaries within the company. By using captive insurance, tech companies can gain greater control over their risk management strategies, potentially reducing costs and ensuring adequate coverage for unique risks associated with the tech industry.
In closing, tech companies in today's era play a vital role in shaping our technological landscape. While they bring innovation and convenience, they also face risks associated with AI adoption and cybersecurity vulnerabilities. Tech companies must navigate these challenges responsibly, ensuring ethical AI practices and robust cybersecurity measures. In the B2B landscape, they need to be vigilant against the weaponization of their products and services. Captive insurance offers tech companies a way to tailor risk management strategies to their specific needs, providing greater control and protection against unforeseen risks. By addressing these challenges and embracing responsible practices, tech companies can continue to thrive and contribute to our ever-evolving digital world.
To learn more about the services provided by CIC Services, LLC, please reach out to Randy Sadler at randy@cicservicesllc.com.