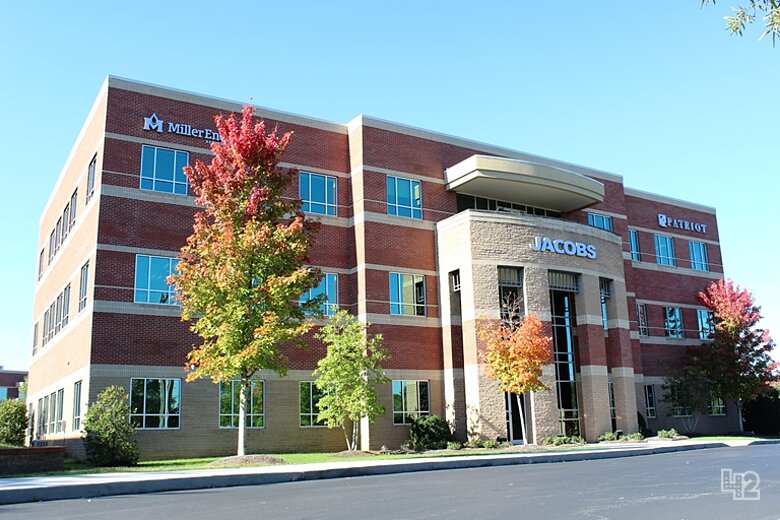 About CIC Services
CIC Services, LLC helps clients make an informed decision to create a Captive Insurance Company, facilitates the many steps necessary to install a captive, assists captives in matching their assets to their expected liabilities, and provides ongoing administration and compliance services to keep the captive in good standing during its lifetime.
Meet Our Team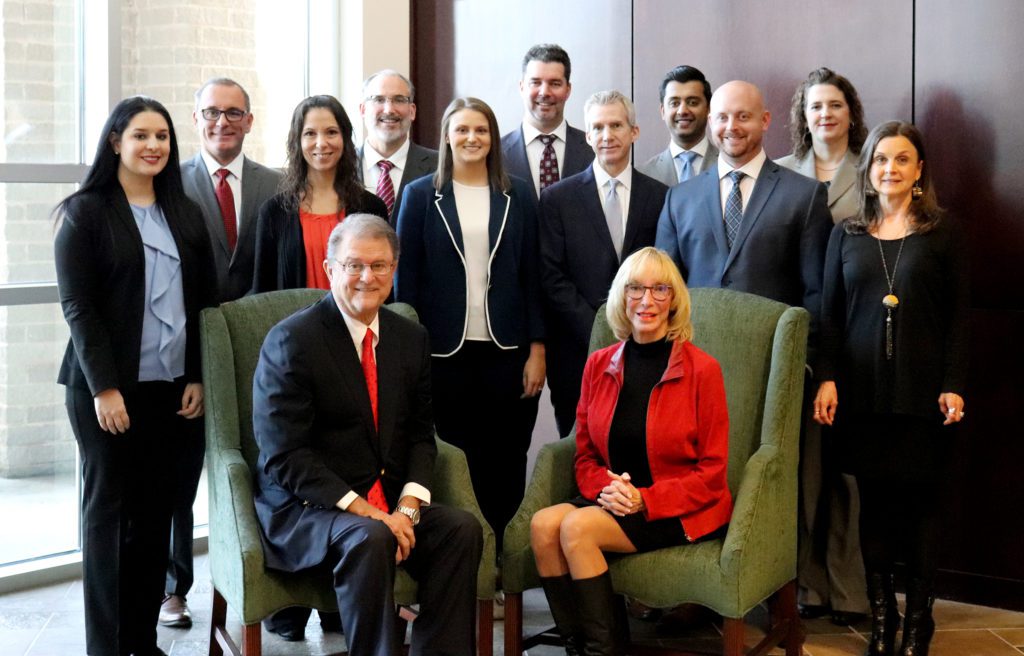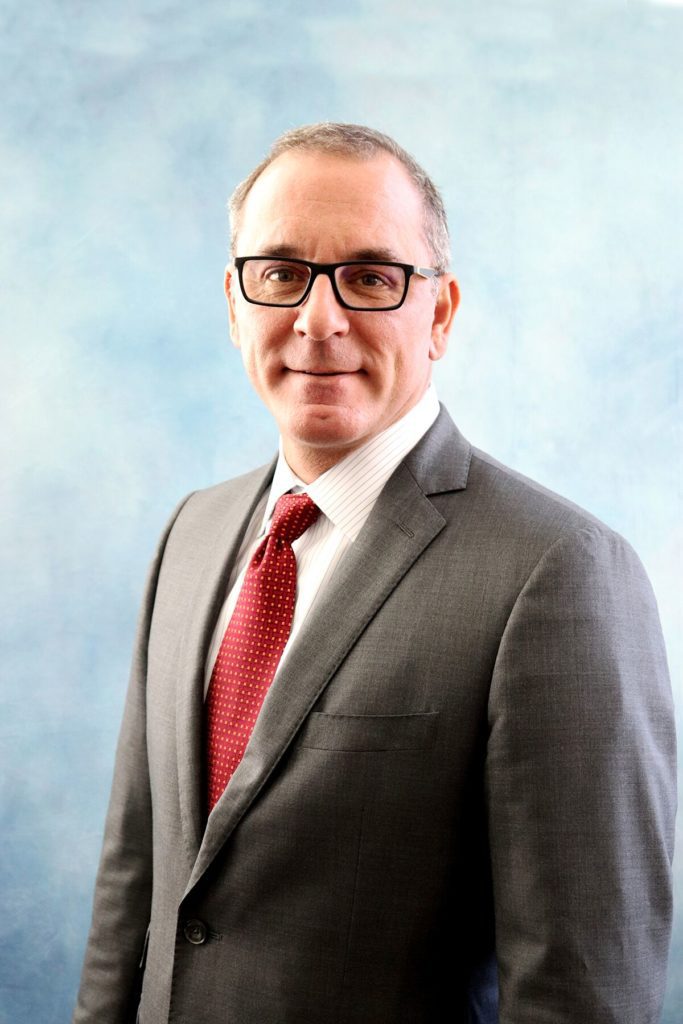 Sean King, JD, CPA, MAcc
Founding Principal, In House Counsel
Sean is a Principal and one of the Founders of CIC Services, where he serves as In-House Counsel. With a background in accounting, law, taxation, and insurance, Sean is uniquely qualified to work in the captive insurance industry.  He co-founded CIC Services in 2005 and specializes in creatively structuring captives to assist clients in achieving their risk management, asset protection, and wealth accumulation.  In 2015, Sean served on the Captive Insurance Companies Association (CICA) committee that developed CICA's formal Information Statement On Small Captive Insurance Companies.  He has also been a panel speaker on captive insurance companies with CICA and at continuing professional education conferences of the Estate and Trust Section of the American Bar Association.
Sean received his Bachelor of Science degree in Business Administration, Cum Laude, from the University of Tennessee (UT). He also earned his Master's degree in Accounting with a concentration in Taxation, as well as his Doctor of Jurisprudence (law) degree from UT. Sean holds active licenses as a CPA and attorney.
Sean currently resides in San Juan, Puerto Rico with his wife and soul mate, Cindy.  He is the proud father of identical twin sons, Shelton and Logan, and a daughter, Clara.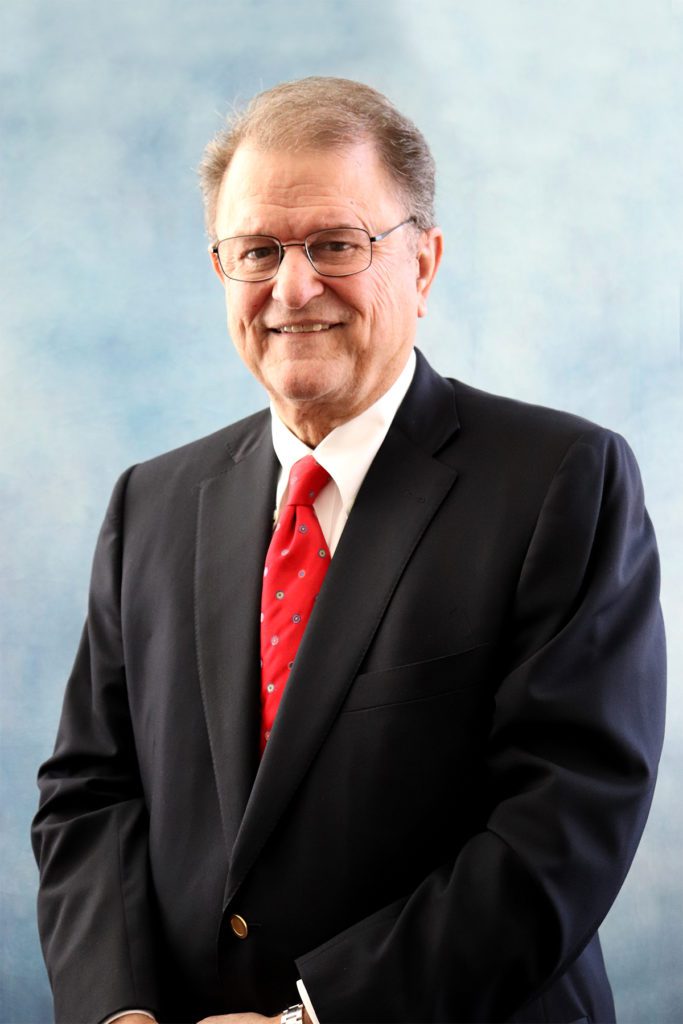 Thomas N. King
Founding Principal, Business Development
Thomas N. King (Tom) is a Founding Principal for CIC Services, LLC, in Knoxville, TN. Tom's career as an advanced financial professional began in 1970. He helps clients design ownership in a Captive Insurance Company so they can better achieve risk management and asset protection goals.
Over his career, Tom has become known in his profession for his dedication and exceptional ability to find the very best financial solutions for clients. Moreover, his solutions provide clients the ability to spend more of their wealth throughout their lives, achieve their wants and dreams, yet preserving significant wealth in their estates. And, most importantly, his goal is to achieve these results with no additional net out of pocket costs to clients.
For almost 30 years Tom served as the head of one of the largest Financial Services Firms in East Tennessee, as General Agent for MassMutual Financial Group and Mutual Benefit Financial Group.
He has been an Elder in the Presbyterian Church USA since 1978, is a member of Fox Den Country Club and is a member of several professional organizations. Since 1969 he has been married to his high school Sweetheart, Laura Jo Nelson King and is the father of Sean G. King, JD, CPA, MAcc and Rachel Renee King Green.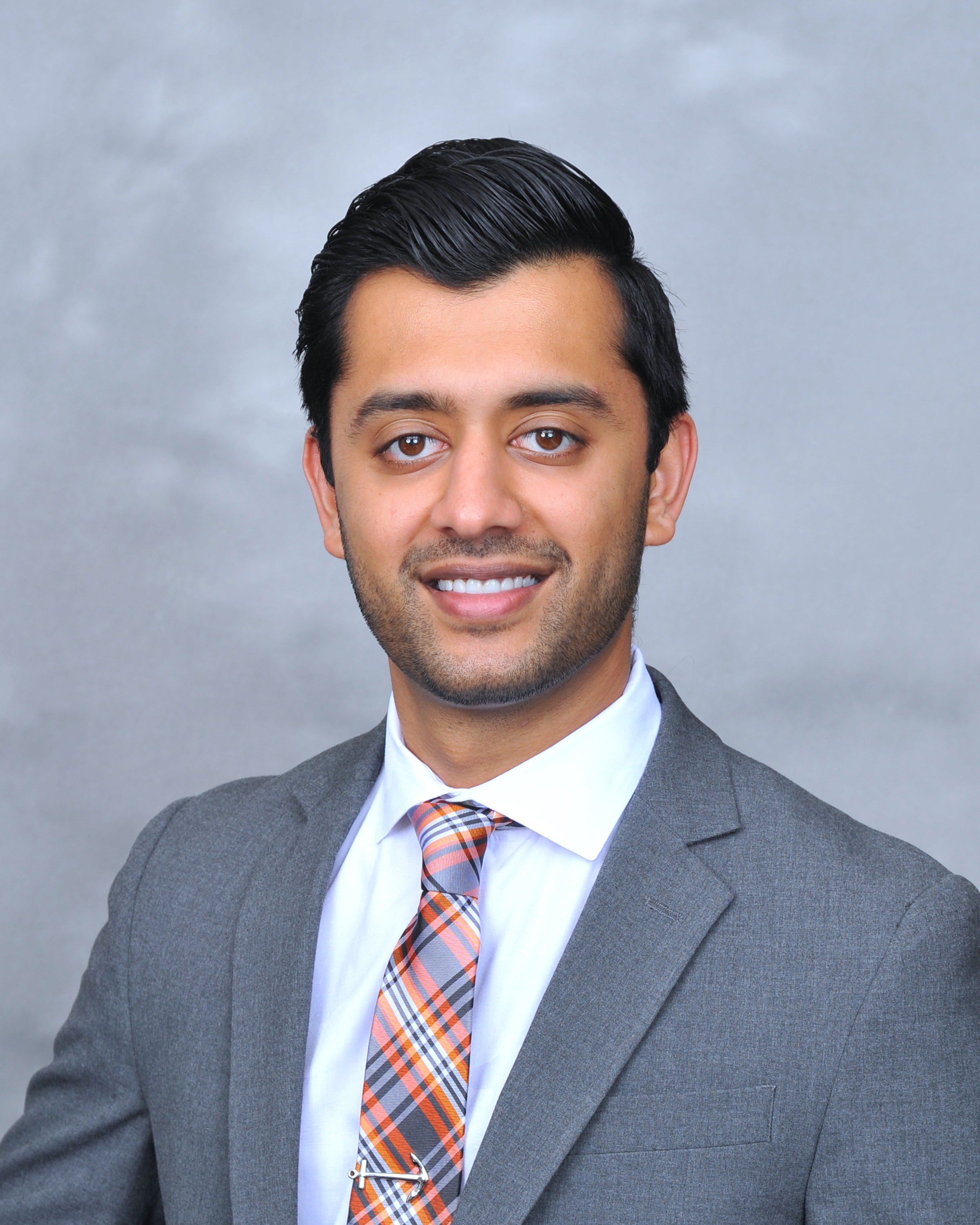 Ram C. Patel
Principal, CIO
Ram serves as Chief Investment Officer for CIC Services, where he helps with compliance, financial modeling, operational support, and advanced financial strategies for the Captives. He has spent his whole life in the hotel industry while also having a background in Supply Chain Management and Insurance. He also holds a Life license active in TN.
Ram is a very adventurous person and likes to learn about new industries and concepts. He is still very involved in the hotel industry and is part of several major hotel associations. Ram received his Bachelor of Science in Supply Chain Management from the University of Tennessee in 2015.
Ram can be found playing golf, going to UT sporting events, or hanging out with friends when he isn't working. He resides in Lenoir City, TN.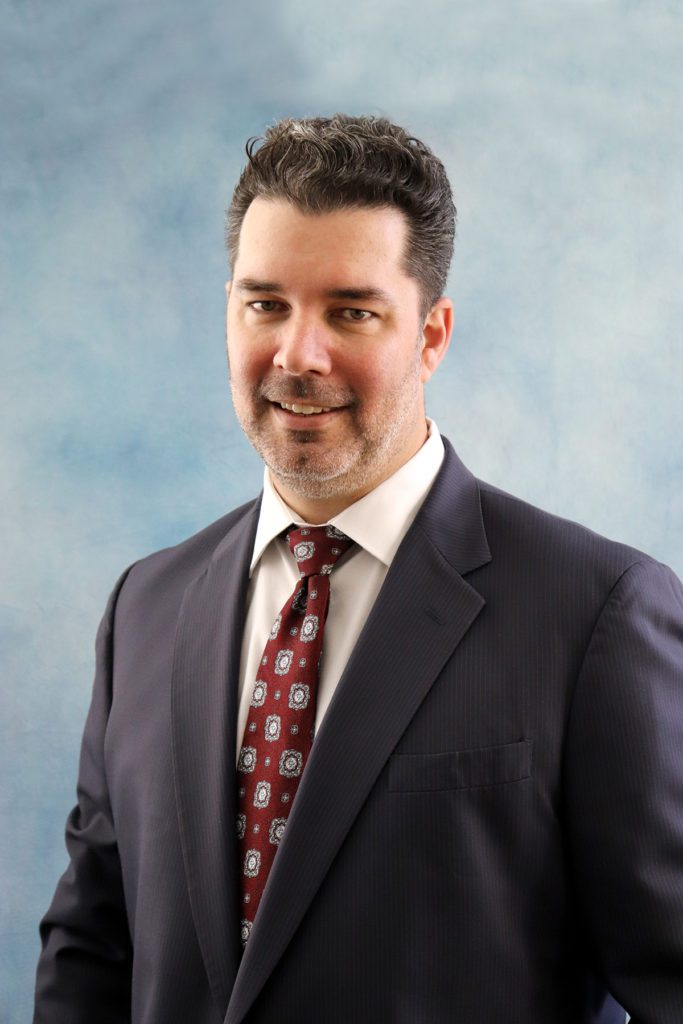 Bryan Ridgway, ACI
Principal, COO 
Bryan Ridgway is the Managing Partner of CIC Services, LLC, and leads the company in two areas: 1) working with clients on structuring all-new captive formations, and 2) overseeing all client related management and administrative services. Prior to joining CIC Services, LLC, Bryan served as Finance Director for Professional Holding Company VI, LLC (PHC) where he oversaw the start-up and development of their Captive Management program. Under Bryan's supervision, PHC's captive program grew to manage over 50 captive transactions in just under 5 years.
Bryan has over 10 years of public accounting experience, most recently as a Senior Tax Accountant specializing in Captive Insurance and Localized Tax Incentive Programs with Heyman and Associates of San Diego, CA.
Bryan was born and raised on St. Croix, U.S. Virgin Islands where he attended and graduated Cum Laude from the University of the Virgin Islands with a Bachelor of Science degree in Accounting. Bryan also has his Associate in Captive Insurance (ACI) from the International Center for Captive Insurance Education. He now lives in Knoxville, TN with his wife and daughter.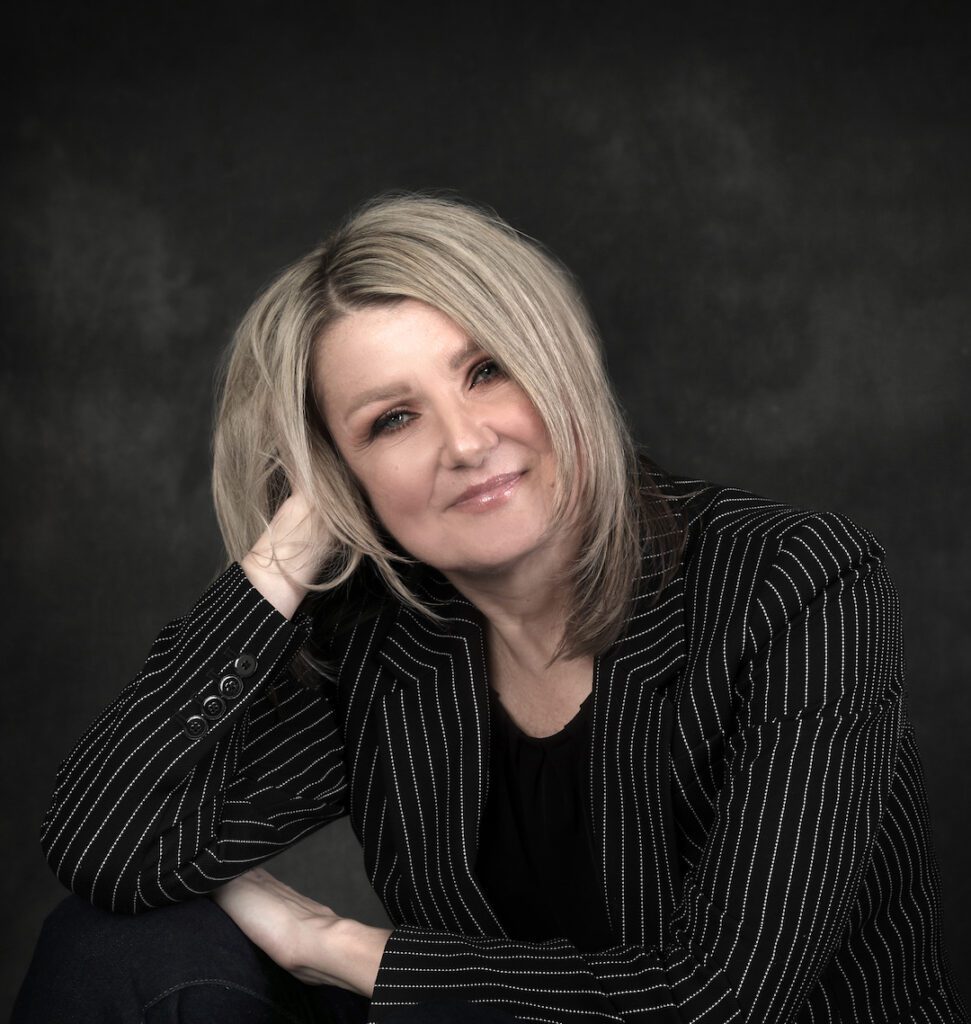 Leane A. Rafalko, CFE & ACI
Director of Captive Management
Leane A. Rafalko joins CIC Services as the Director of Captive Management. Rafalko's extensive regulatory and private sector experiences bring a lot to the table and further CIC Services' work for its clients.
Previously, Rafalko was an audit manager at RH CPAs, PLLC, and oversaw financial statement audits of a broad spectrum of insurance entities with multi‐jurisdictional requirements, multiple lines of insurance business and reinsurance considerations. Prior to joining RH CPA's PLLC, Leane was a senior captive consultant at Hylant Global Captive Solutions where she worked with clients in consulting, developing, and managing captive insurance structures.
On the regulatory side, Rafalko spent over 20 years with the North Carolina Department of Insurance. where she reached the position of chief captive analyst and assisted the senior deputy commissioner in licensing and regulating North Carolina domestic captive insurance companies.
Additionally, while in the NC DOI, Rafalko held the position of insurance company examination manager for the financial evaluations division of where she led statutory financial examinations of the financial records of insurance companies licensed and domiciled in the state of North Carolina.
Rafalko earned a Bachelor of Science in accounting from the University of Scranton. She obtained the Certified Financial Examiner (CFE) professional designation and the Associate in Captive Insurance (ACI) professional designation. She has also been a member of the Society of Financial Examiners, (SOFE) since 2007 and was elected to the Board of Governors in 2011 and served two terms, ending in 2021. Rafalko has also recently been elected to the Board of Directors for the North Carolina Captive Insurance Association and will begin her term in May 2023.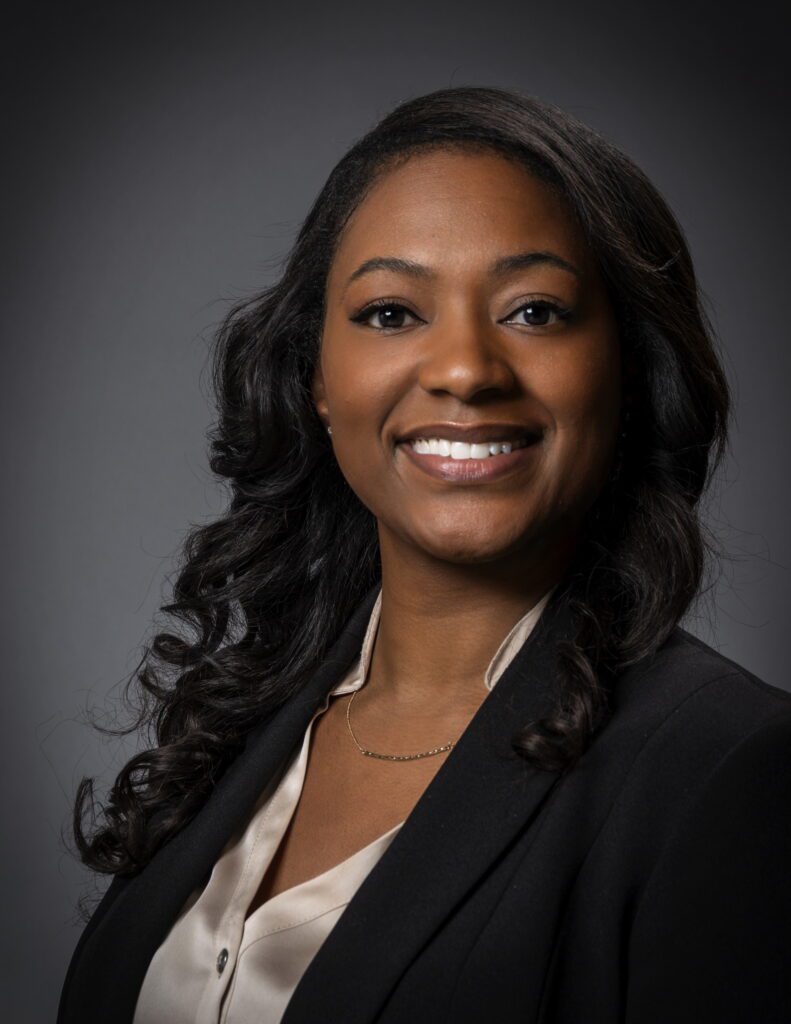 Shoshanna Simmons, MBA
Director of Risk and Underwriting
Shoshanna Simmons serves as the Director of Client Services of CIC Services, LLC, where she administers and oversees all client aspects throughout the Captive formation, retention and management process.
She has more than 10 years of risk management and insurance experience. Shoshanna graduated from Kennesaw State University with a Bachelor of Science Degree in Psychology and obtained her MBA from Argosy University.
Prior to joining CIC Services, LLC, Shoshanna served as the Risk Manager for The Integral Group in Atlanta, GA. She created and managed the company's corporate insurance program through individualized risk mitigation strategies within enterprise risk management, underwriting, claims management, property management, safety, compliance and regulatory reporting standards.
She holds her Property & Casualty (P&C) Insurance license, participates in multiple professional insurance organizations and is a member of The Risk Management Society (RIMS).
Shoshanna resides in her hometown of Alpharetta, GA with her two beautiful children. She enjoys spending time with her family, volunteering in her community as well as traveling.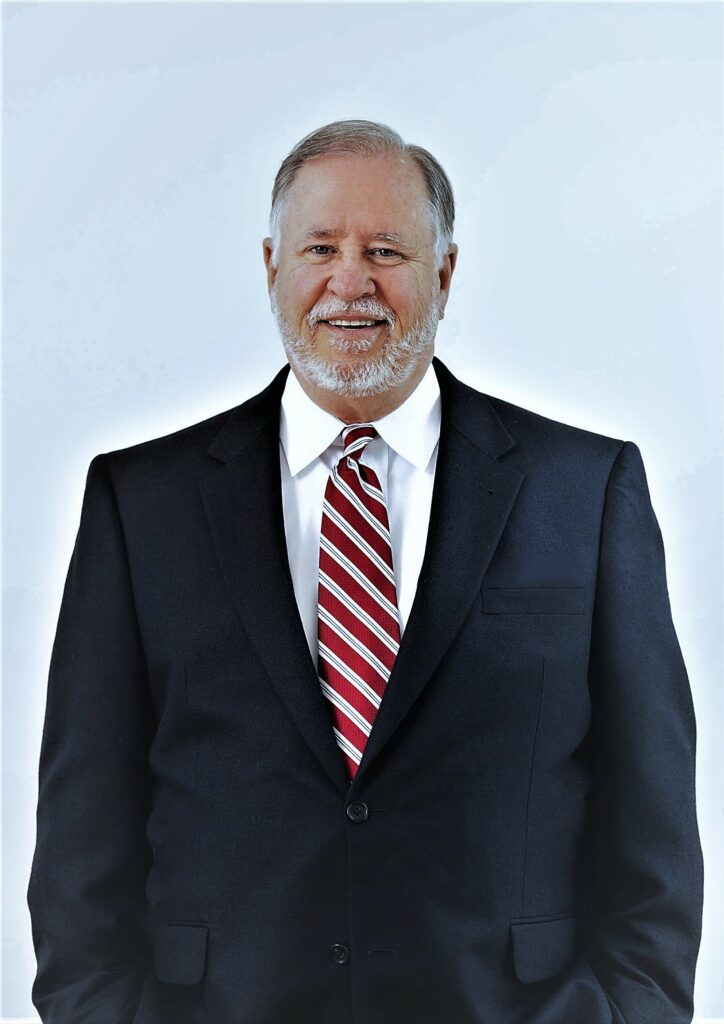 Bill Rogers, Chartered Financial Consultant, CLU
Principal 
William J. Rogers II (Bill) graduated from the University of South Carolina-Columbia with a Bachelor of Science Degree in Business Administration in 1976. Shortly thereafter he began his financial services career as an agent with MassMutual. Just a few years later he earned his CLU and Chartered Financial Consultant designations from the American College in Bryn Mawr, PA.  
In the year 2020, William J. Rogers II (Bill) took advantage of an opportunity to be a part of the firm his friend of over thirty years, Tom King, CLU, began with his son, Sean King, JD, CPA, MAcc, in 2005, CIC Services, LLC.
Tom and Bill served — concurrently — as agency heads in separate cities, Knoxville and Atlanta, for one of the nation's top financial services firms, MassMutual, and the two were participants in a "performance group" with eight other MassMutual leaders during that time. During his tenure, Bill also served as a senior officer for the company in the capacity of Director of Agencies for the Central Region of the US.
Since his years with MassMutual Bill has been a private investor with concentrations in small public companies and real estate. He also has quite a fondness for making furniture from exotic species of wood from around the globe and turned this hobby into a business, Live Edge Exotics, several years back.
With over forty years of experience helping business owners and professionals, leading high achievers, and running his own businesses, Bill readily exclaims that he is delighted to join such a rare group of top professionals with towering levels of business acumen, very high integrity, and many, many years of helping others.
His roots run deep as he is an eleventh-generation South Carolinian. Bill is a resident of Charleston, SC with his wife of twenty-three years, Debbie. The couple has two children, Joe, and Caroline, whom they love to spend time with as often as possible.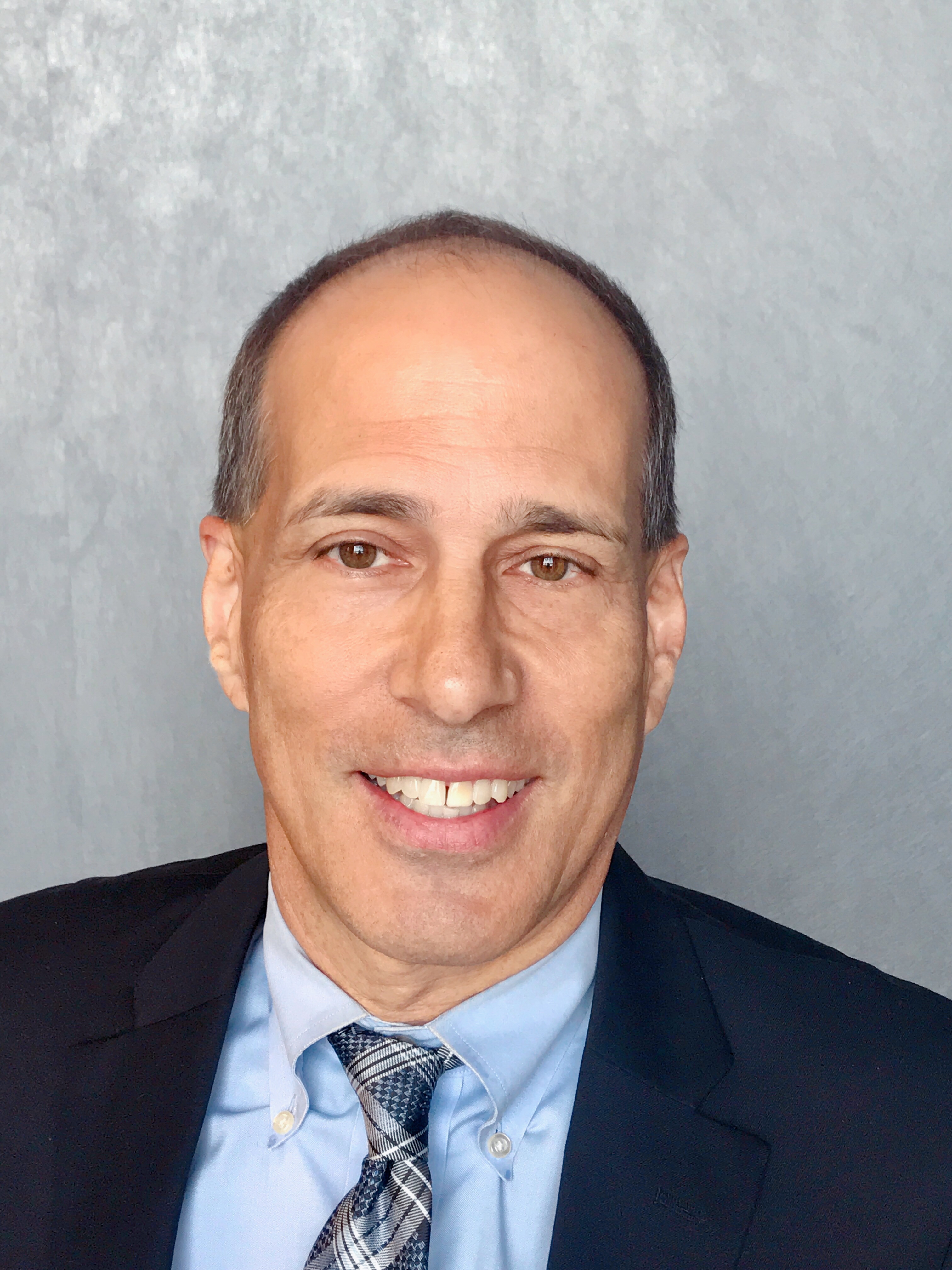 Chris Gallo
Managing Director
Chris commenced his 35-year regulatory career as a Trainee in the State of Connecticut's Financial Regulation Division. He steadily progressed through the experience and training requirements, culminating in obtaining his Certified Financial Examiner designation, and reaching the Insurance Accredited Financial Examiner position. Financial Regulation highlights include:
A Swiss Financial Markets Supervisory Authority (FINMA) Rotation in Bern Switzerland,
FINMA Rotation Presentation to the April 2013 NAIC's Commissioners' Roundtable Forum,
Led supervisory college panel & discussion with Dutch National Bank (DNB) regulators
Being highly curious of the alternative risk markets, in 2013, Chris transferred to the newly formed Captive Division, where he reported directly to the Division Director. Captive Division highlights include:
Devised and presented True Risk Based Captive Legislation to the Governor's Office, and industry,
Constructed Captive Division's True Risk Based Examination process,
Examiner in Charge for the Captive Division's Report of Examinations,
Responsible for Captive Division's NAIC Self Evaluation Guide, Interim Annual & Accreditation Reviews
The one major lesson Chris learned from his career in insurance regulation was the critical importance of sustainable liquidity, and cash flow, in any enterprise. It is this understanding that has led Chris to pursue this second career to educate business owners on how a properly managed captive insurance company will allow such enterprise to not only survive, but to thrive, in any economic environment.
Chris received his Bachelor of Science Degree in Administrative Science from Central Connecticut State University in 1982, and his Certified Financial Examiner designation in 2012.
Chris resides in Knoxville, TN with the love of his life, his wife Serina, who together have been blessed with five children, and, to date, eight grandchildren.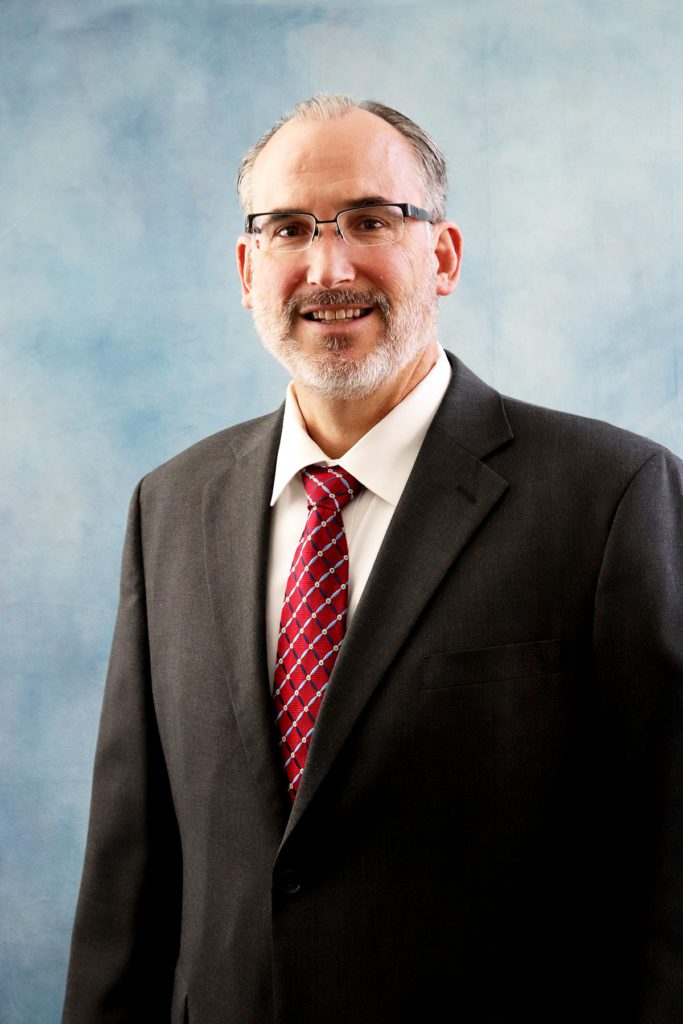 Randy Sadler
Principal, CMO
Randy has been a Principal with CIC Services since 2012.  He has been a Marketing and Communications professional since 2007 when he joined Procter & Gamble's Brand Management Group. His career transitions have taken him from P&G to Pfizer Pharmaceuticals to the Ellison Group to Jewelry Television. He now leads Marketing and Client Empowerment for CIC Services, LLC.
Randy has an entrepreneurial bent and is active in investment real estate. He is an owner and principal in Woodlands Management, LLC. His partnerships manage over 400 residential properties. Randy received his Bachelor of Science degree from the United States Military Academy in 1992.
Randy resides in Knoxville, TN with his lovely bride of 26 years, Shannon. They have five children. Randy and Shannon helped found a Classical Christian School in Knoxville that is entering its 16th year with over 250 students. Randy still serves as school board president.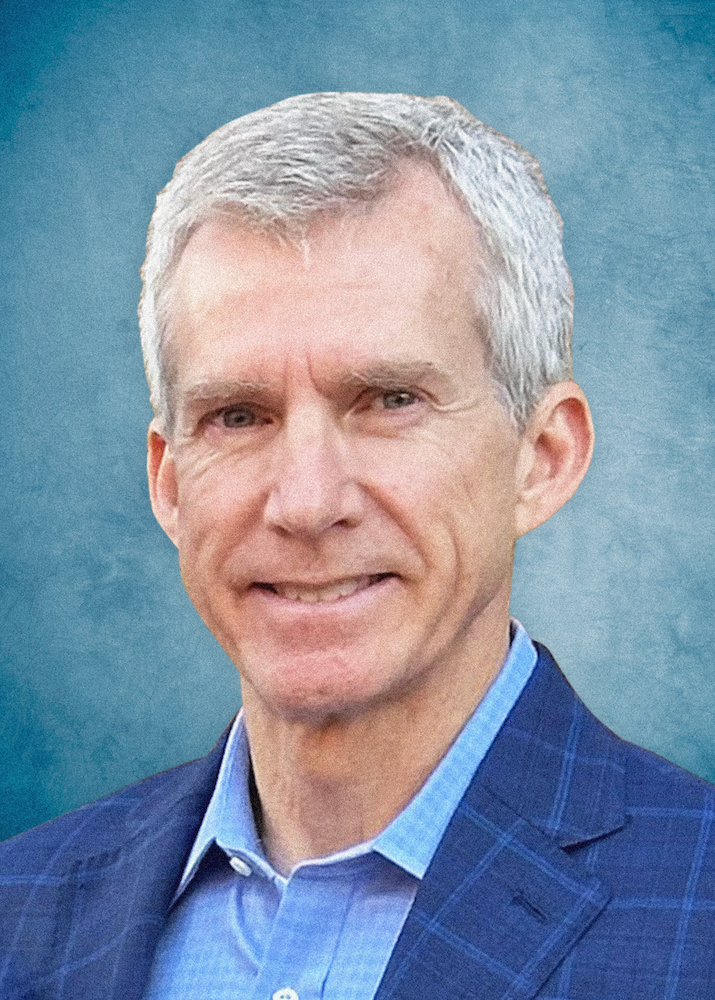 Tim Welles
Business Development
Tim's 26-year financial services career began in 1989 as the Director of Risk Management for Pi Kappa Phi Fraternity where he oversaw the risk management and insurance programs for the fraternity's four entities and 130 undergraduate chapters.
Early in his career as a financial services consultant Tim earned his CFP (Certified Financial Planner) designation and held the series 7 and 63 licenses. Tim has practiced as a financial consultant in the areas of employee benefits, investments, life insurance and qualified, and non-qualified retirement plans. In 2000, Tim co-founded, and was a principal, at Benefits Management Group, Inc. Much of Tim's work during the course of his 25-year career has been with owners of privately-held companies.
Tim served as the Chapter Advisor of the Alpha Sigma Chapter (University of Tennessee) of Pi Kappa Phi for many years and is currently a member of the chapter's housing corporation board. Tim has been a member of Cedar Springs Presbyterian Church in Knoxville, TN for approximately 20 years.
A native of Buffalo, New York, Tim received his BBA in Finance from the University of Oklahoma.
Tim, his wife of 24 years, and their children reside in Farragut, Tennessee.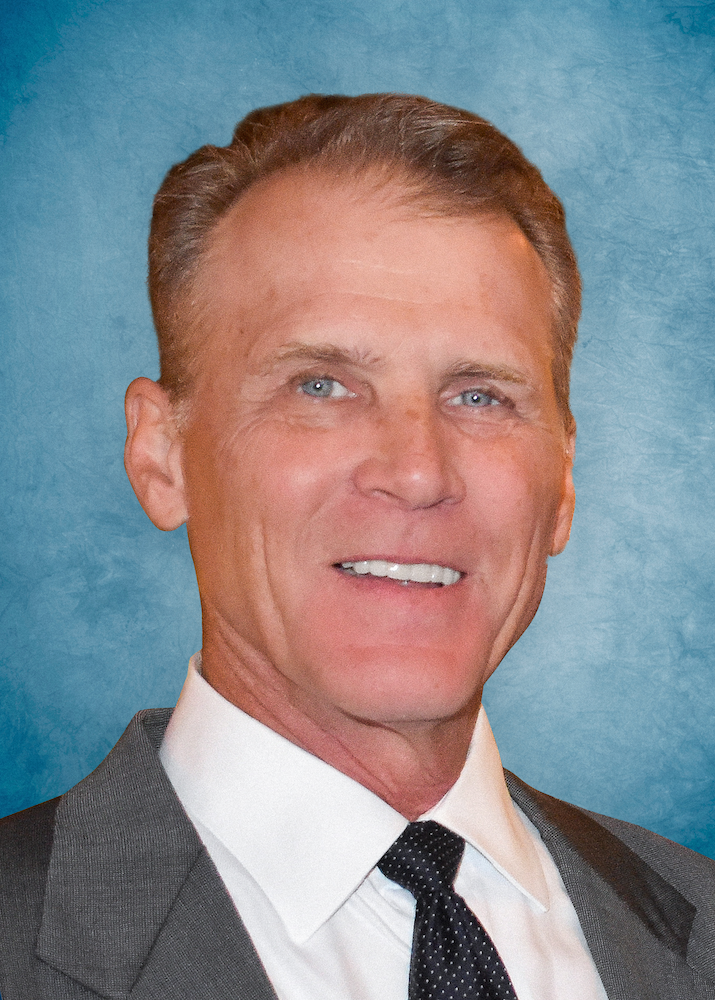 Dave Cochran
Senior Risk Management Consultant
David has over 27 years of experience in the Executive benefits, Employee benefits and estate planning.
David has a vast understanding of Non-qualified executive benefits including deferred compensation, Supplemental executive retirement plans, split-dollar, etc. He helps clients understand why they should use non-qualified executive benefits. How to use them most effectively and how to design the plan to meet not only the executives needs, but the company's needs and resources as well.
Since 2008, David has specialized in the Captive Insurance Company design and marketing for client's in the Mid-Atlantic Region. His partnership with CIC Services, Inc. and James Coomes, Attorney, has helped clients control corporate risk, Cash flow, and taxes. David's experience gives him the ability to evaluate employee benefits as well. These benefits include health insurance, group disability, group life and group long-term care. He helps clients understanding their current company benefits and how to improve those benefits.
David's expertise doesn't stop at corporate benefit plans. He has years of experience regarding estate planning. He keeps up with the changing laws and works with clients making sure they are on the right track. Dave educates his clients and is excellent at making complex planning issues into easy to understand concepts.
Horace Moore
Account Manager
Horace Moore is an Account Manager at CIC Services, LLC, where he manages the accounting and reporting needs of multiple Captive Insurance Companies. Prior to joining CIC Services in February 2022, Horace began his career as a CPA in Public Accounting and then served as a Controller/CFO of small to medium-sized businesses involved in Franchising, Hospitality and Distribution.
Horace received his BBA in Accounting & Management from the University of Georgia. Horace resides in Athens, GA and enjoys spending time with his children and hiking with his dog, Rex.
Christina McFadden
Account Manager
Christina is one of our newest Account Managers here at CIC Services. She has over 20 years of experience in a lot of different areas of accounting and is excited to bring her expertise to CIC Services. Her past experience has focused mainly on small business and helping companies get organized and ready for growth and scalability. Insurance is a new field for her, but she is excited for the challenge and to help clients succeed. She holds an Associates in Applied Science – Accounting degree and several other certifications that fall under accounting and business.
She resides in beautiful Colorado and has her entire life. She enjoys the outdoors including showing her four year old son how much the Rocky Mountains has to offer. She also has two dogs that are her fur babies and they follow her everywhere she goes. She is an avid fisherwoman and enjoys fishing everywhere from the freshwater to the salty sea.
Dylan Lawhorn, M.Acc
Account Manager
Prior to joining the team, Dylan had experience working in auditing, bookkeeping, and payroll management, overseeing teams that focused on small businesses local to the East Tennessee area, as well as having experience working with Professional Employment Organizations that operate across the continental United States. He holds a Master's & Bachelor's Degree in Accounting, graduating Magna Cum Laude, as well as an Associate's Degree in Geology, Summa Cum Laude. He also spent four years as a music education and performance major at the University of Tennessee before taking a hard-left into the accounting world.
Dylan resides in Wears Valley, TN with his wife and three (soon to be four) children. In his free time, he enjoys spending time in nature identifying various rocks and minerals, much to the annoyance of his wife, listening-to and analyzing music, and playing with his baby daughter. He is currently studying to attain his CPA license in order to further his career and his knowledge in the accounting industry.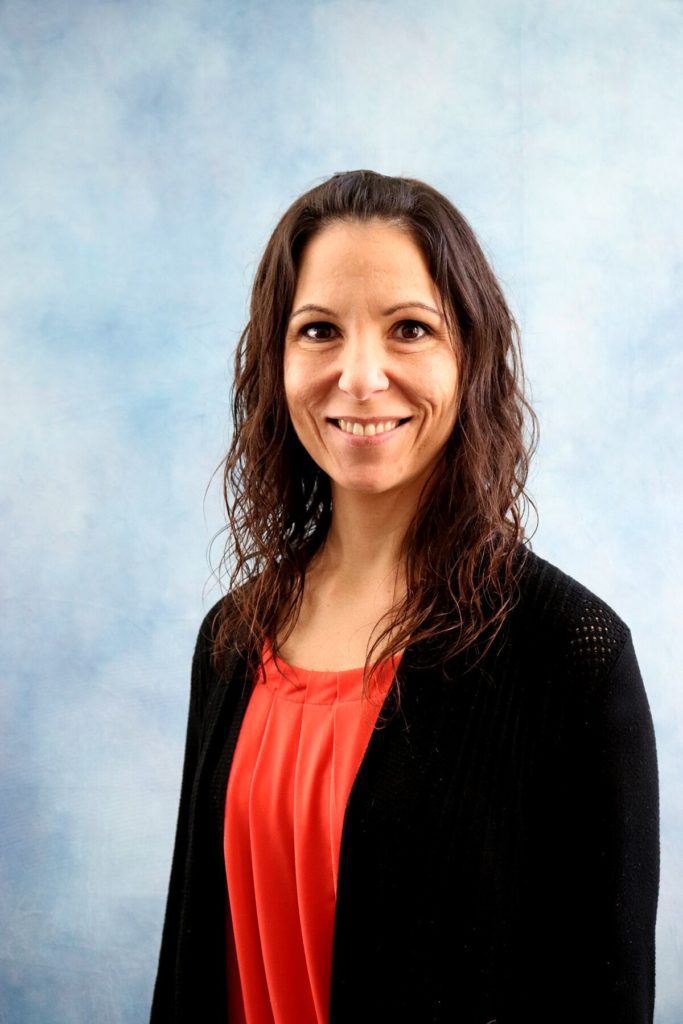 Christina L. Mahaffey
Account Manager
Christina L. Mahaffey is an Accounting Specialist at CIC Services, LLC. Prior to joining CIC Services, LLC, Christina worked as a Lead Accountant at Leidos, Inc. where she was responsible for various areas such as fixed assets, intangible assets, and accruals for a multibillion dollar Government Contracting Corporation. She holds a Bachelor's Degree in Business Administration and Finance from Colombia Southern University and an Associates Degree in Business Administration and Accounting from Palm Beach Community College.
Chelsea Semon
Account Manager
Chelsea Semon is an Accounting Specialist at CIC Services. Chelsea has served as a staff accountant for 5 years across various industries including manufacturing, healthcare and non-profit, as well as many years of management experience. She has experience with all aspects of the accounting department including the following: Accounts Payable, Accounts Receivable, Budgeting/Forecasting/Reporting, General Ledger Reconciliations and Financial Statements.
In her spare time, she enjoys spending time with family and friends and traveling to new places!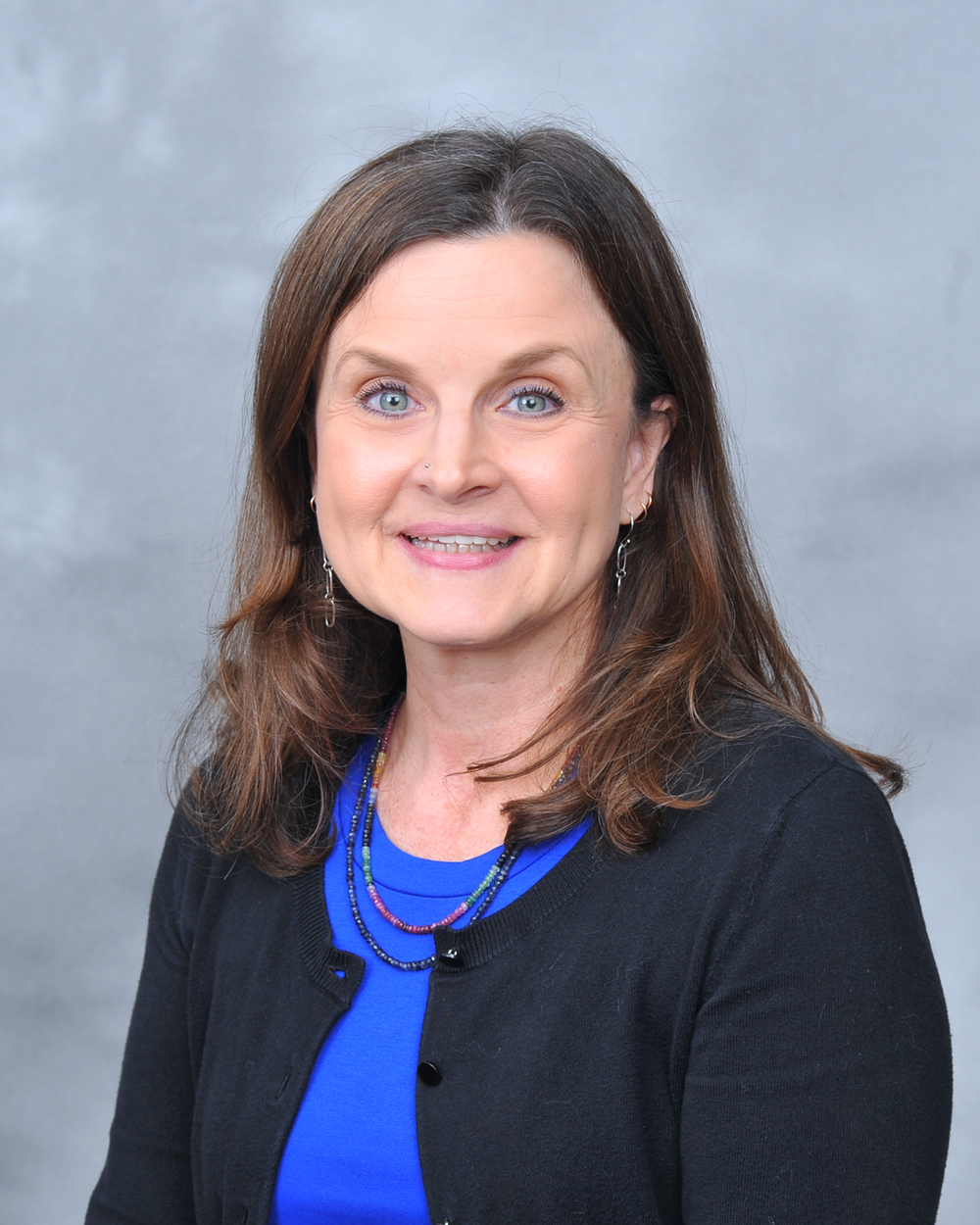 Mary Trowbridge
Office Manager
Mary joined CIC Services with almost a decade of experience in the insurance industry, where she worked for Liberty Mutual. She brings extensive administrative and office coordination experience to her role at CIC Services. Her career has included working in Office Manager and Administrative roles at Kimberly Clark Corporation, Media South and The Weather Channel. She has a long track record of improving operational efficiency in the companies where she worked.
Mary is a native of Knoxville, Tennessee. She enjoys the great outdoors, hiking and making jewelry.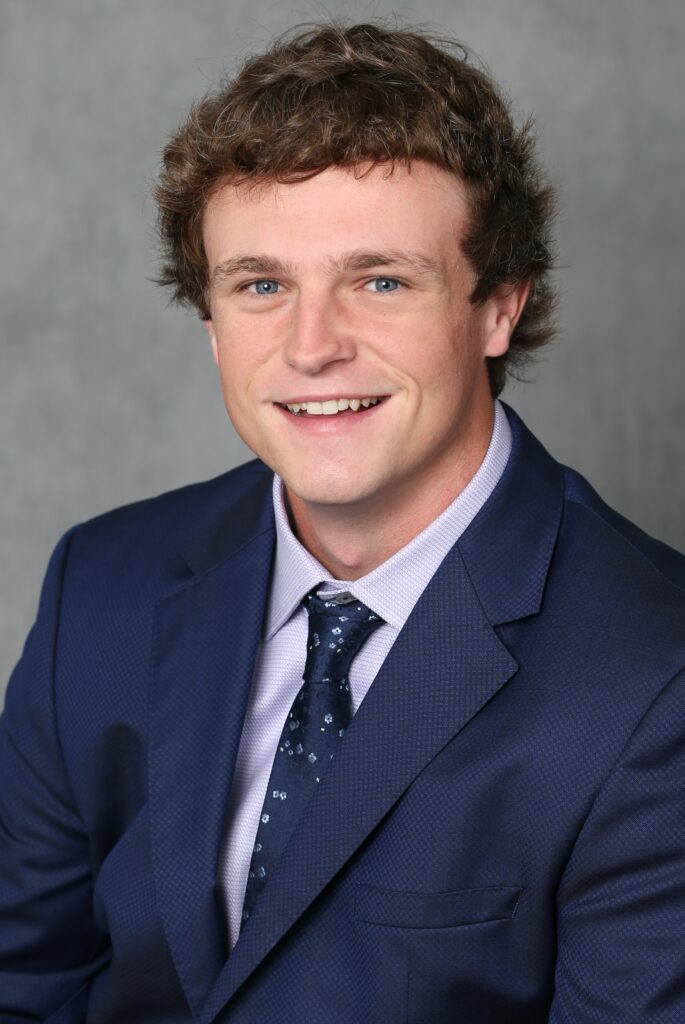 Noah Miller, ACI
Risk Management Consultant
Noah is a Risk Management Consultant with CIC Service, where he utilizes captive insurance programs to help mid-market companies achieve their Enterprise Risk Management goals.
Prior to CIC Services, Noah worked as a Medicare and Life Insurance Agent. Additionally, he was involved in creating and developing marketing materials for his previous company. Noah holds Life and Health insurance licenses in the state of Iowa.
Noah values relationships and enjoys meeting new people. He received a Bachelor of Science Degree in Business Management and Marketing from Taylor University in 2020.
Outside of work, Noah has a passion for golf. He played collegiately at Taylor University for 4 years. He recently got married to his wife, Abigal in the Summer of 2020. They reside in Waukee, Iowa.