The CIC Services Difference
The CIC Services Difference
The CIC Services Team provides turn-key captive management on behalf of our clients, coordinating all the services a successful and profitable captive will need. Our approach to captive insurance companies optimizes both the liability and asset sides of the balance sheet. As such, we make the powerful connection that all risk management is financial. It's all about the money.
CIC Services, LLC structures captives to optimize both risk management and asset accumulation.
We accomplish this through the following:
Comprehensive risk assessment performed by an independent, third-party risk management company
Thorough underwriting and actuarial review
Customized policies specifically designed to cover your businesses' risks and protect its profits
Strategic partners who can provide complete risk management planning for your business
Advanced structuring and design on the front-end of your captive's formation
Superior asset management strategies
Proprietary exit strategies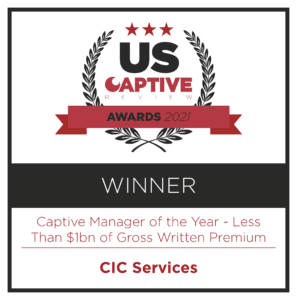 Find out How CIC Services Can Help Your Company.
Contact Us Today!
The International Center for Captive Insurance Education (ICCIE) recognizes firms that have committed to educating their employees through ICCIE or hiring ICCIE educated professionals.  Such firms will be certified by ICCIE as "ICCIE Trained Organizations" and will be recognized on ICCIE's website and – at the company's election – may display the certification on the company's website and marketing materials.