It's quite disconcerting to "miss the boat," so to speak.  And, this adage is particularly true for many mid-market and small businesses that would benefit immensely from owning their own insurance company – known as a captive insurance company (CIC) – but have yet to embark on this powerful course to improve risk management and boost profits.
CIC Services recently attended the Risk Management Society (RIMS) Conference in Philadelphia, Pennsylvania.  The conference included a presentation on trends in the captive insurance industry, including the charts below.  They paint a picture of the steady growth in the industry, business sectors that lead the way in captive insurance, most common insurance coverages written and utilization of CICs to address emerging, nontraditional or disruptive risks.
The industry has shown steady growth, and there are almost 7,000 CICs worldwide.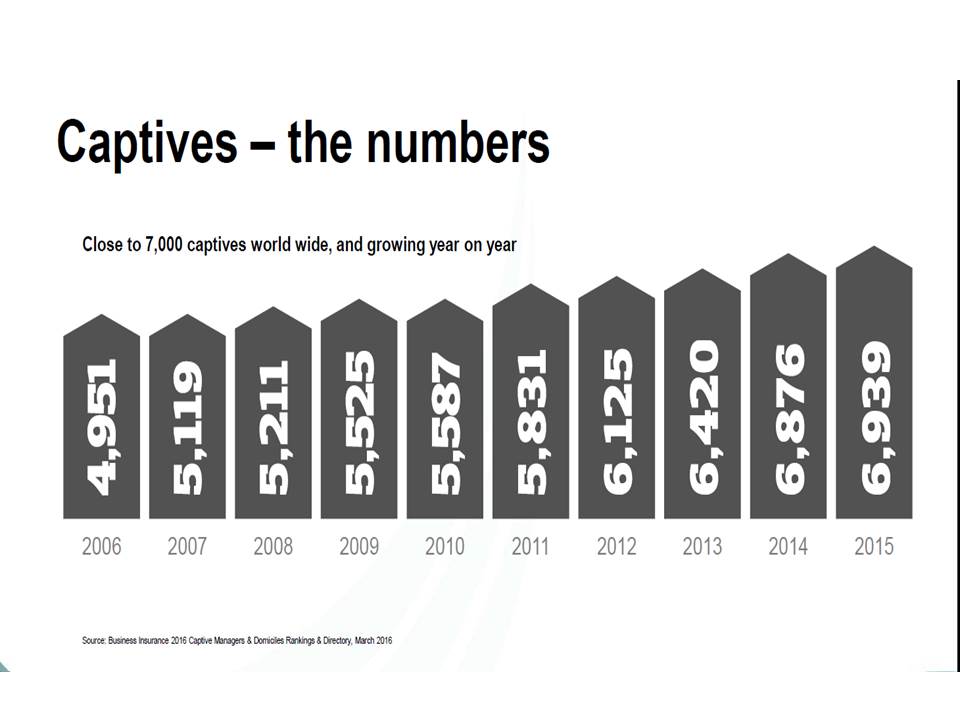 Not surprisingly, North America leads the way in self-insurance, alternative risk transfer and alternative risk financing.  CICs form the backbone of many alternative risk transfer and financing programs.  CIC programs are inherently designed to turn risk management into a profit center (or wealth center) or to forego those profits to lower insurance costs.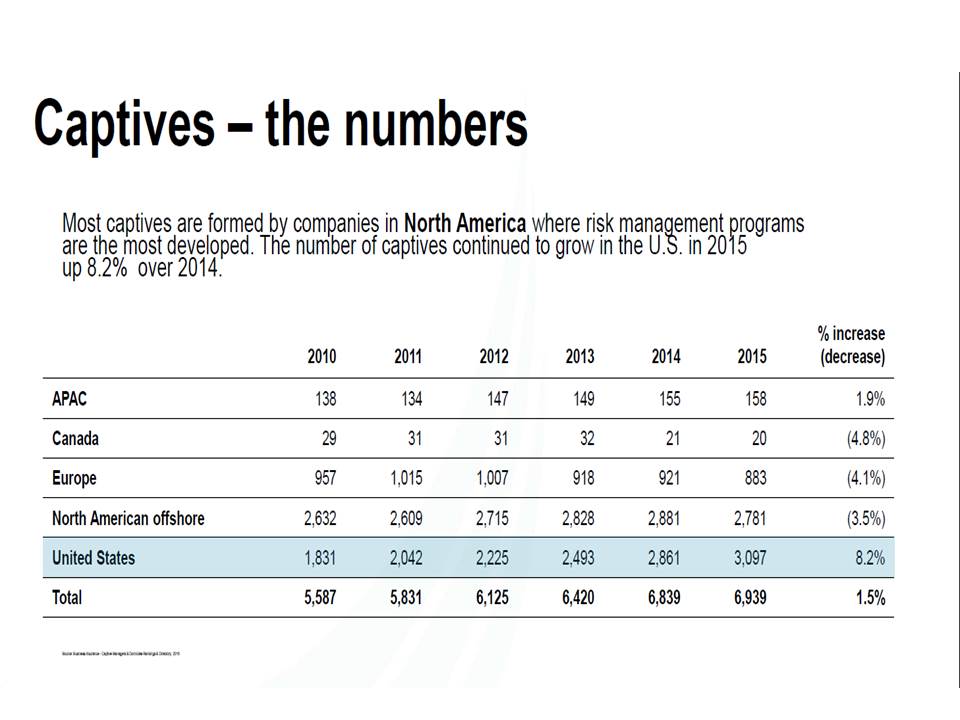 Aon's Global Benchmarking Survey outlines the top 10 risks written by CICs.  Many of these insurance coverages are broad or appear to be tailored to address uncertainty and emerging risks.  Examples include: business interruption, crime and catastrophe.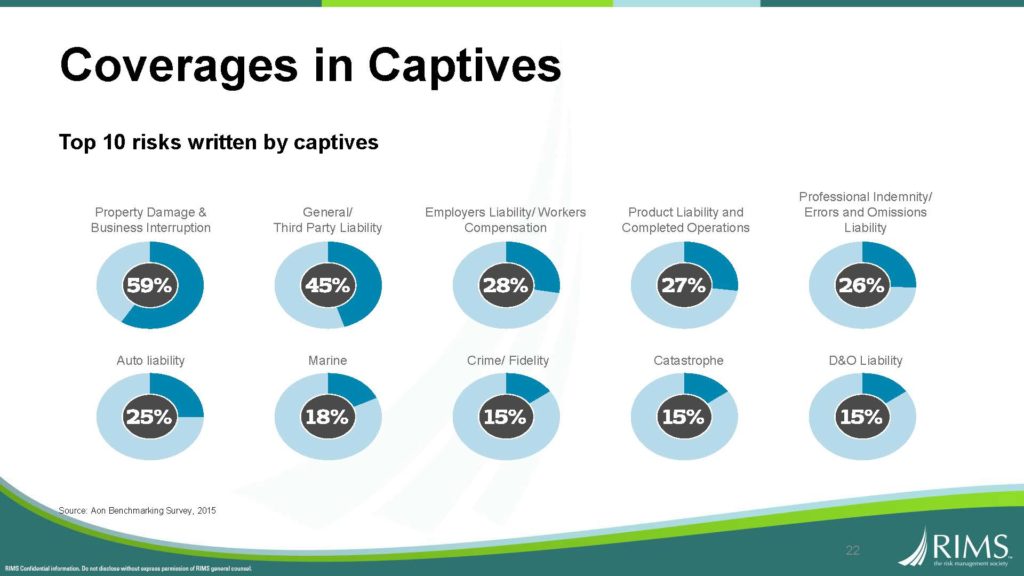 Shifts in coverage are expected to continue in the future as indicated in the chart below.  CICs are expected to play a much larger role in addressing cyber liability, crime, environmental & pollution, catastrophe and auto liability.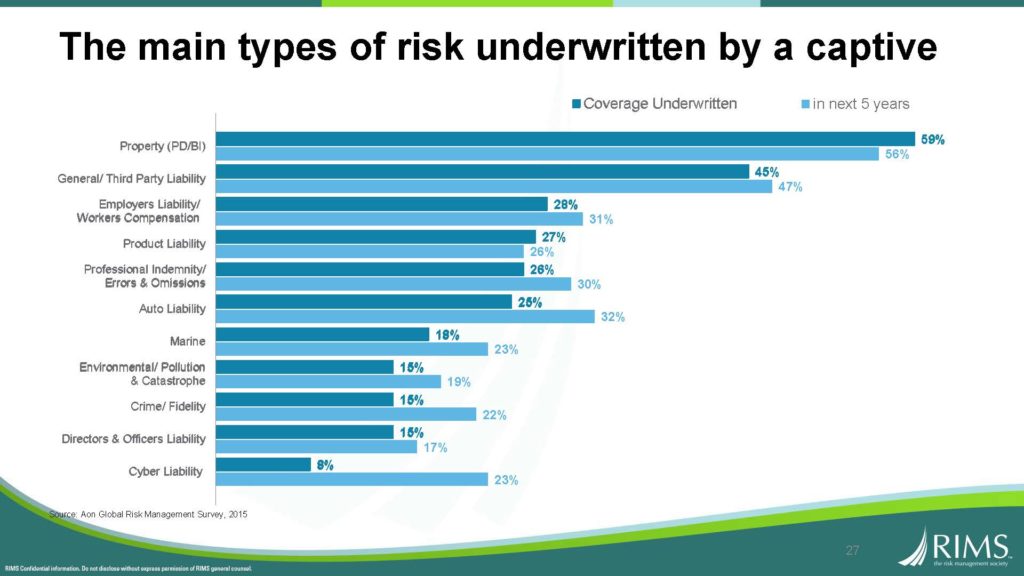 Per the chart below rom the Aon Global Benchmarking Study, companies form CICs  for a variety of risk management and financial reasons.  At a minimum, it can be inferred that captives play a strategic role.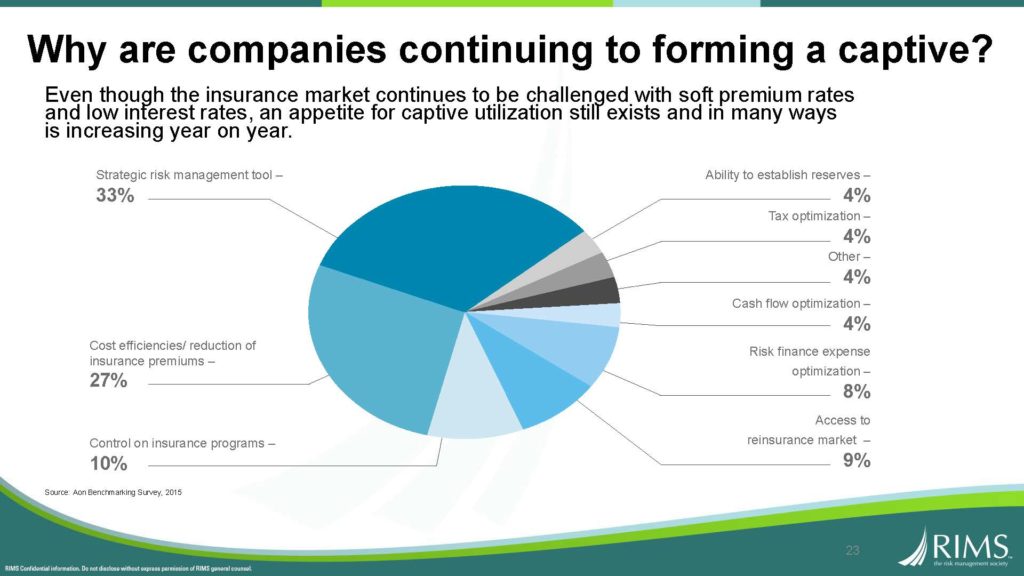 The next two charts address the Top 10 Industries Utilizing CICs and Businesses Planning To Form A CIC In The Near Future.  A wide range of industries utilize CICs (According to the Aon Global Benchmarking Study), and, as we have reported before, financial institutions continue to lead the way.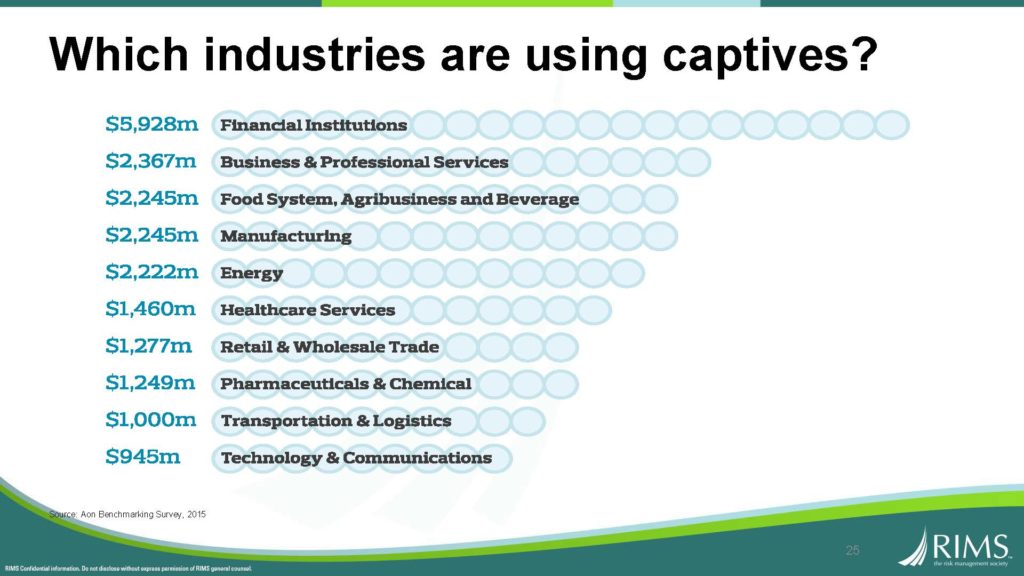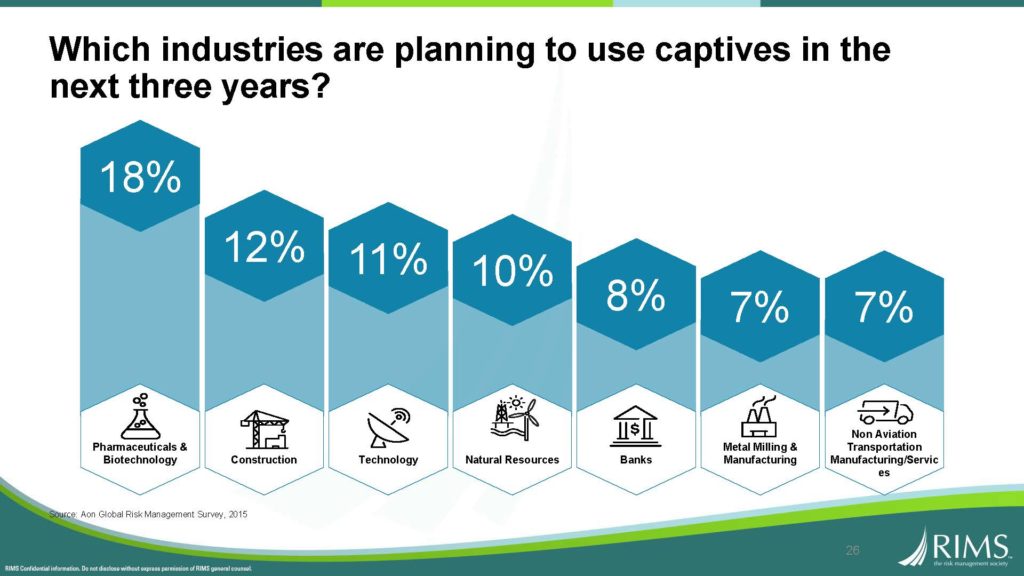 Not surprisingly, the theme of the 2017 RIMS Conference – DEFYING DISRUPTION – suggests that more and more companies will look to alternative risk transfer programs (like CICs) to address the complexity of the 21st century.  CICs provide businesses with a tax-favored vehicle to amass reserves to finance their alternative risk management strategies.   After all, DEFYING DISRUPTION will require sophisticated, creative, forward looking and financially savvy approaches to risk management.  Captives are up to this task, and for many DEFIANCE is in their DNA.