When recently explaining our new Bundled Captive Insurance Program to a successful business owner last week, and he exclaimed, "I love this…it's like getting a 40 percent rebate on all the money I spend on insurance!"
I hadn't really thought of it that way, but he was right.  It's like a 40% savings program.
CIC Services' new bundled captive program opens the door to captive ownership for companies that would otherwise not be large enough to consider replacing their commercial insurance through a captive.  The CICS Bundled Program allows an insured business to reinsure their current commercial insurance premiums and retain up to 40% of the premium/risk in a captive insurance company they own and retain their existing insurance broker all without sacrificing coverage.
(Related: Making Headlines – CIC Services' Game-Changing Bundled Captive Insurance Program Creating A Splash)
Operating in concert with an A+ rated carrier, experienced underwriters, and third-party actuaries, the CICS Bundled Program allows a business to own a captive insurance company without the high transactional costs and minimums that have typically closed the door to self-insurance for smaller companies.  Businesses that participate in the Bundled Program are not required to purchase a fractional share of an already established group captive.  Each participating business owns and controls 100% of its individual captive insurance company.
Outside of the occasional claim payment, traditional insurance is typically a "sunk cost" for well-managed businesses -premiums paid are usually gone forever.   Commercial insurance rate increases also cause frustration for business owners as they often experience rate increases even when they have low or no claims – subsidizing the poor performance of the market with their good loss performance.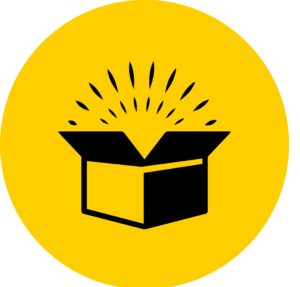 The CICS Bundled Program has been designed to match rate, limits, and policy language for existing commercial insurance policies.  The insured business/captive owner is then able to retain ~10% to 40% of their premiums and risk, selecting whichever amount they desire.  Policies and certificates of insurance are issued by the A+ rated carrier who also provides integrated reinsurance, protecting the captive insurance company and business owner from catastrophic loss.
As the captive is wholly owned by the business owner, they also retain 100% of the underwriting profit (premiums received, fewer claims and expenses) significantly reducing the net cost of the businesses' insurance program. 
As can be seen, the Bundled Captive Insurance Program is a revolutionary program for small and middle market businesses:
Same Coverage Language and Limits

A+ rated fronting and reinsurance included

Reduce Net Premium Spend Up To 40%

Client Retains 100% Insurance Profits

Creates Investable Loss Reserves

Keep Your Insurance Broker
Don't let the chance for  40% savings pass you by.  Contact CIC Services to learn more about our Bundled Captive Insurance Program.