Found Money with An Expense Reduction Expert
So You Can Afford Your Captive Insurance Company
I often talk with middle-market business owners and CFOs that want to protect their business with a captive insurance company. However, the start-up costs and initial capital may feel a bit daunting. Well, here is a concept to consider: Engage an Expense Reduction Expert, also known as a Cost Mitigation Strategist. I invited Scott Grotjan of Silverback, Inc. to share the benefits of engaging an Expense Reduction Expert like Silverback.

DIY or Silverback?  The downside of "Doing it Yourself" by Scott Grotjan, CEO of Silverback, Inc.
At Silverback, our goal is to help clients reduce costs, so they can use the savings to bolster their companies' bottom lines.
Not every company believes the cost/benefit analysis of hiring an expert works to their advantage. Many of these company leaders believe they can do this critically important work themselves.
The Do-It-Yourself (DIY) impulse is by and large a healthy one. Self-reliance is a positive thing, right? And yet, by assuming the burden of trying to reduce capital expenditures on your own, combined with everything else you have to do to run your business, you may risk missing out on key opportunities to strategically reduce expenses.
Fortunately, most DIY-minded company leaders eventually figure this out. They realize that good things can happen when you work with a knowledgeable, experienced cost reduction strategist.
Here are five reasons it can pay to put a company like Silverback to work for you.
Procrastination: The Achilles heel of many Do-It-Yourself proponents is the "To-Do" list itself. It's long. It's cumbersome. And yet, most business leaders will be the first to tell you that strategic cost reduction is one "to do" your business can't afford to put off.
Vendor Relationships: Many business owners are reluctant to pressure their vendors for better pricing. The reluctance is understandable – vendors are a vital part of your relationship capital – but that doesn't make the task any less pertinent to the needs of your business. Qualified professional advisors make excellent facilitators.
Overworked Staff: Let's face it. Your staff has plenty to do already. Does it really make sense to add something as critical as cost reduction analysis to the "to-do" list of your employees?
Lack of Objectivity: It's virtually impossible for business owners to take an independent, objective view of their sourcing environment. Hiring an outside expert to appraise the environment with a "fresh set of eyes" will invariably yield useful insights, even profitable ones.
Expertise: Not to boast, but helping clients reduce costs is what firms like ours do. Our geniuses are well, really good at it. It can't hurt to have an expert take a look at your current cost-reduction strategy or lack thereof. More often than not, the benefits will offset the investment. (It helps that we only charge a fee if we save your business money!)
Most business owners will agree the worst thing a company can do to reduce its costs is to do nothing at all. You can't pinpoint potential efficiencies in your buying practices if you aren't looking for them in the first place.
That said, I would argue that a close second is trying to do this important work on your own. The DIY mindset may be great for home improvement projects, but devising an effective cost reduction strategy? Chances are, you simply have too much going on to hammer out a profitable strategy for your business on your own.
Put another way: If you want the job done right, you don't it yourself. You hire an experienced cost reduction specialist.
_______________________________________________________________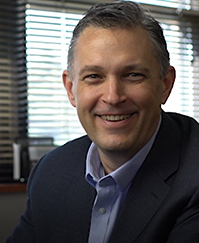 Scott E. Grotjan
President & CEO
Silverback
317-798.2474
E-mail  sgrotjan@getsilverback.com 
BIOGRAPHY
Scott Grotjan is the President & CEO of Silverback. Scott provides a wide range of cost reduction and profit improvement solutions, including extensive experience with multi-location entities, diverse corporate cultures, and implementation of cost reduction recommendations.
While Scott services a wide variety of industries, his most notable industries include healthcare, manufacturing, distribution, and logistics. He has 24 years of industry experience, including roles in finance, operations, sales, procurement, and human resources.
Scott's experience brings proven methodology and effective strategies to major areas such as strategic sourcing, process optimization, M&A integration, and change management.
EDUCATION
Scott received a Bachelor of Science degree from the University of South Dakota.
ASSOCIATIONS AND COMMUNITY INVOLVEMENT
Scott served as president of the board of directors for the Indianapolis Public Schools Education Foundation. He also volunteers with Habitat for Humanity and is active in the International Warehousing and Logistics Association and Southeastern Warehouse Association.
_______________________________________________________________
If you're considering forming a captive to protect your business, don't let start-up costs and initial capital stop you.  There are a lot of creative approaches to free up cash flow and capital.  Cost Mitigation with a firm like Silverback, Inc. may be one of them!