The manufacturing and construction industries are vital components of any economy, contributing to growth, infrastructure development, and job creation. However, these industries face various complications that can significantly impact their operations and profitability. In the manufacturing sector, one of the major challenges is the increased cost of producing goods. On the other hand, the construction industry grapples with inflation, labor shortages, and subcontractor risks. While these challenges may seem distinct, there are underlying connections between the two industries. To mitigate these risks, businesses in both manufacturing and construction can turn to captive insurance, which offers a proactive approach to managing risks and protecting against potential losses.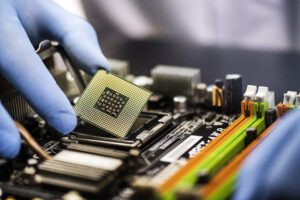 Manufacturing businesses encounter several complications that pose significant hurdles to their operations. One prominent challenge is the increased cost of producing goods. Factors such as rising raw material prices, transportation expenses, and energy costs can directly impact a manufacturer's bottom line. These cost escalations can erode profit margins, making it difficult for businesses to remain competitive in the market. Additionally, technological advancements and the need to invest in research and development further add to the financial burden faced by manufacturers, making it imperative for them to seek effective risk management strategies.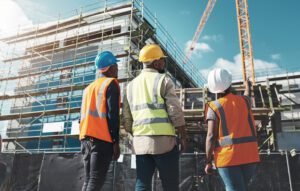 The construction industry faces its own set of challenges, which can have far-reaching consequences for businesses operating in this sector. One of the primary complications is inflation. Construction projects often span several months or even years, and during this time, inflation can significantly drive up the costs of labor, materials, and equipment. The unpredictable nature of inflation makes it difficult for construction companies to accurately estimate project costs, potentially leading to financial strain or reduced profit margins.
Furthermore, the construction industry grapples with labor shortages as skilled workers become increasingly scarce. This scarcity not only leads to increased labor costs but also hampers project timelines and quality. Along with labor shortages, construction companies face subcontractor risks, as they rely on specialized subcontractors for various aspects of a project. Delays, disputes, or subcontractor failures can disrupt the construction process and expose businesses to significant financial and legal risks.
Although the manufacturing and construction industries may appear obvious, they are intrinsically linked. Manufacturers produce the building materials, equipment, and components that are essential for the construction industry. Any disruptions in manufacturing can have a ripple effect on construction projects, causing delays and increased costs. Similarly, challenges
faced by the construction industry, such as labor shortages and subcontractor risks, can directly impact manufacturers who rely on construction projects for their business.
For manufacturers, captive insurance can help mitigate the increased cost of producing goods by providing coverage for supply chain disruptions, raw material price fluctuations, and other risks specific to the industry. By proactively managing risks through captives, manufacturers can stabilize their operations and ensure the long-term viability of their businesses.
In the construction industry, establishing a captive can address the challenges of inflation, labor shortages, and subcontractor risks. Through captive insurance, construction companies can secure coverage for cost overruns due to inflation, protect against losses caused by labor shortages, and mitigate subcontractor risks through comprehensive coverage. Captive insurance provides the flexibility and customization necessary to adapt to the dynamic nature of the construction industry.
The manufacturing and construction industries face various complications that can hinder their operations and profitability. However, these challenges are not insurmountable. By recognizing the interconnection between the two industries and implementing captive insurance as a risk management solution, businesses can protect against increased costs, inflation, and subcontractor risks. Captive insurance offers a proactive approach to risk mitigation, enabling businesses in the manufacturing and construction sectors to navigate uncertainties and secure a sustainable future.