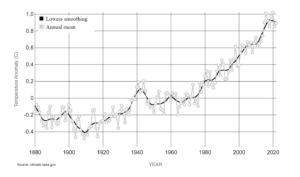 According to NASA, the world is getting hotter by the year. It has gone up 1 °C in the past 60 years. Certainly, the trend may reverse, as there is no true indication whether hurricanes will continue to rise, but if it does, it's important to insure against these potential risks.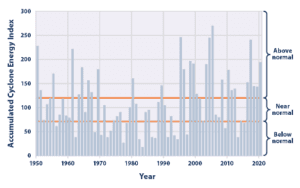 The increase in global temperatures has resulted in numerous impacts. One of the significant consequences is the occurrence of more severe storms, which are becoming more frequent. These storms bring heavy rainfall, strong winds, and destructive power, leading to devastating floods, landslides, and infrastructure damage. In the latter figure provided by the United States Environmental Protection Agency (EPA), hurricanes are starting to reach new highs from previous years. Although the strength of these storms remains unclear, we can still expect extreme infrastructural damage as an effect.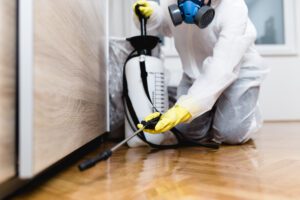 "Species may not be able to adapt to…or to move fast enough to more suitable areas as their current habitats become less suitable for them." – National Wildlife Federation
Another consequence of the increased temperature is the shifting of habitats for various species, including termites and other pests. As temperatures and weather patterns change, these pests are migrating to different areas, causing significant challenges for human infrastructure. Termites, for example, can cause severe damage to buildings, including wooden structures, leading to financial losses and safety hazards.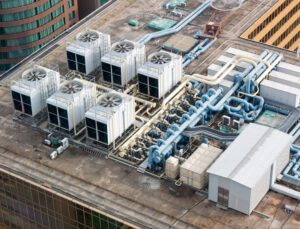 Furthermore, the rising global temperatures and extreme heat waves place a strain on HVAC systems. As the need for indoor cooling increases, air conditioners are working harder and longer to regulate temperatures. This excessive workload can result in the breakdown of air conditioning units, leading to the widespread growth of mold, mildew, and bacteria, along with pollutants, allergens, and contaminants. Moreover, AC plays a vital role in preserving the quality and longevity of equipment and materials. Many businesses rely on sophisticated technology, sensitive equipment, and delicate materials that can be adversely affected by high temperatures and humidity. Air conditioning helps regulate ambient conditions, preventing overheating, moisture damage, and the malfunction of sensitive equipment. This is particularly crucial in industries such as data centers, laboratories, manufacturing facilities, and server rooms.
Captive insurance presents a potential solution to address these challenges. By establishing a captive insurance company, businesses can specifically customize insurance policies to mitigate the potential risks associated with weather impacts.
For instance, businesses can develop policies that provide coverage for damages caused by severe storms, such as floods and infrastructural damage. These policies can help companies recover financially and expedite the repair and rebuilding process. Additionally, captive insurance can offer coverage for the damages caused by pests, including termites, helping businesses mitigate both the risk and financial impacts of such infestations. Moreover, captive insurance can address the challenges posed by the strain on air conditioning systems. By customizing insurance policies, companies can protect themselves against the costs associated with the breakdown and repair of air conditioning units due to the increased workload.
In closing, the world getting hotter has wide-ranging impacts, including more severe storms, the migration of pests, and an increased strain on air conditioning systems. Captive insurance offers a potential solution to overcome these challenges by providing a specially-designed coverage for damages caused by potential risks in the near future. By proactively addressing the risks associated with rising temperatures, businesses can better adapt to the changing environment and minimize the financial and operational disruptions caused by these challenges.